by Sara Bain
My rating: 5 stars
Publication Date: September 21, 2015
Publisher: Urbane Publications Limited
Genre: Paranormal Thriller
Print Length: 432 pages
A newcomer to a small town must contend with a 17th century poltergeist intent on murder

Five years after the death of his wife, MacAoidh Armstrong moves into a smallholding in southern Scotland with the intention of living a self-sufficient existence. Although he's heard the steading has a reputation for being haunted, the pragmatic Highlander does not believe in ghosts. On a hill by the steading stands the Ghost Tree: all that remains of the former Ringcroft of Stocking. Local legend says, when the last of the Ghost Trees dies, the Rerrick Parish Poltergeist will return. The Ghost Tree is dying and, just days after MacAoidh moves in, he is forced to contend with a number of strange and terrifying events that put his very life at risk. This series of bizarre and increasingly threatening occurrences at The Ring defy all logical and scientific explanation, and compel MacAoidh to face phenomena that will make him question his very beliefs.
The Ghost Tree

by Sara Bain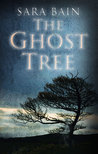 Apparently, I will never outgrow a great ghost story! Sara Bain's
The Ghost Tree
had me playing the mental organ music in my head! Whether you believe in ghosts or not, after reading this, I'm going to guess that the next time you hear something go bump in the night, you're going to remember this tale!
The Ring has a reputation for hauntings, and other strange phenomena going back to the seventh century, but MacAoidh Armstrong is looking for a solitary existence, where he can be self-sufficient and enjoy the beauty of Scotland, minus the din of city life. What he gets is a poltergeist with a penchant for murder. Not a believer in ghosts, the harrowing events that take place in the aftermath of the fulfillment of the Ghost Tree legend, this intelligent man is ready to try anything to rid his home of the evil that lurks within. With the help of friends and a local attorney, they will become witnesses to the unthinkable and the unbelievable as, once again, the evil is awakened. Is there more to this legend than an angry ghost? Has no one bothered to decipher what the ghost wants? For that matter is there only one entity? They say there is no rest for the wicked, but what of the lost innocence that died so long ago?
If you are looking for "Casper-type" ghost, either walk away now, or grab your security blanket and enter at your own risk. Behind the beauty of The Ring is stark raving evil and Sara Bain knows how to push every panic button her readers own! Gritty, mysterious, dark and dangerous, a group of down-to-earth people will be terrorized by the impossible as history comes to life and the clock ticks down for death. Hang on to your seats, white knuckles are fine, and before you get lost in Sara Bain's world, make sure to check over both shoulders, turn on all of the lights and enter, if you dare. Dark and stormy nights, optional, but recommended…cue the organ music….
I received this copy from Sara Bain in exchange for my honest review.