by Tamara Ireland Stone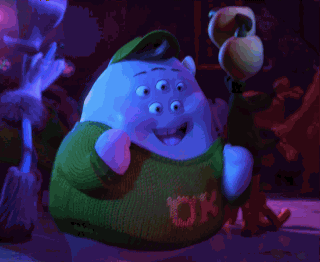 Publisher: Disney Hyperion (September 5, 2017)
Publication Date: September 5, 2017
Genre: Middle Grade Fiction
Print Length: 304 pages
Allie Navarro can't wait to show her best friends the app she built at CodeGirls summer camp. Click'd pairs users based on common interests and sends them on a fun (and occasionally rule-breaking) scavenger hunt to find each other. And it's a hit. By the second day of school, everyone is talking about Click'd.
Watching her app go viral is amazing. Leaderboards are filling up! Everyone's making new friends. And with all the data Allie is collecting, she has an even better shot at beating her archenemy, Nathan, at the upcoming youth coding competition. But when Allie discovers a glitch that threatens to expose everyone's secrets, she has to figure out how to make things right, even if that means sharing the computer lab with Nathan. Can Allie fix her app, stop it from doing any more damage, and win back the friends it hurt-all before she steps on stage to present Click'd to the judges?
Click'd

by Tamara Ireland Stone

Thank you, Tamara Ireland Stone for creating an age-perfect read for middle grade kids that:
1) Includes a topic they can completely relate to, as opposed to "read this instead of playing that"
2) Shows them that it is possible to take a dream and make it a reality
3) Is written for and geared to younger readers with no "possibly inappropriate" scenes
CLICK'D
is a tale of accomplishment, responsibility, insecurity and coming of age that is wrapped up in a charming tale filled with imagination and that feeling of actually being in the world of a twelve –year-old girl and her friends.
Allie spent her summer at a camp designed to encourage computer coding. She took her own personal fears at not knowing anyone and created an app that helped strangers become friends, connecting their commonalities. What a wonderful way to take some of the fear of meeting others, particularly for this age group! Of course, sometimes even the best ideas need tweaking and Allie soon learned that there were downsides to her "game." Allie had a deadline to fix her app, and a huge competition coming up she so desperately wanted to win. She also had her arch nemesis, Nathan to finally beat.
What Allie learned in that week prior to the competition would be far more valuable than the first place prize.
Tamara Ireland Stone has a powerful, yet fun read that offers more than entertainment, it offers proof that no matter what, nothing is better than being yourself, being honorable and being a good friend, not to mention, taking a risk in life is always worth it.
I received an ARC edition from Disney-Hyperion in exchange for my honest review.